Relax or play in Ontario's naturally beautiful Almaguin Highlands • North of Huntsville, Muskoka • West of Algonquin Park
Nestled on 120 acres just 20 km north of Huntsville, Muskoka, you'll find the perfect blend of thoughtfully-appointed B&B accommodations, wholesome yet indulgent meals, and a secluded forest setting with over 10 km of private hiking trails for you to explore at your own pace.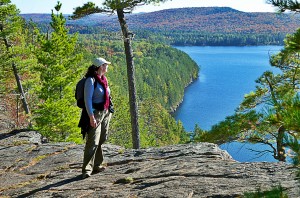 Active Getaways
Make us your home base for exploring Muskoka, Algonquin Park, the Seguin / Park-to-Park Recreation Trail, the Almaguin Highlands and the naturally adventurous region known as Explorers' Edge. Activities and natural attractions abound. From hiking, canoeing and swimming in the warm months; to skiing, dogsledding and snowshoeing on a winter getaway, there´s something for every adventure-seeker just an easy drive away.

Relaxing Retreats
If you´re looking for a slower pace and a relaxing getaway, make Fern Glen Inn your relaxation destination. Leisurely walk or snowshoe our trails. Recharge in our tranquil surroundings. Unwind with a good book on the deck or in the screened gazebo. Cuddle up by the fire in the cabin guest lounge. Leave your 'To Do' list at home and practice the fine art of the afternoon nap at any time of year.
Do as much or as little as you like
Whether you´re looking for adventure or a low-key escape, we´ll gladly help you plan your visit to the Almaguin Highlands, Huntsville, Muskoka and Algonquin Park. We invite you to explore the rest of our website, send us an email, book online, or call us toll free for more information.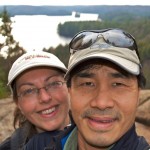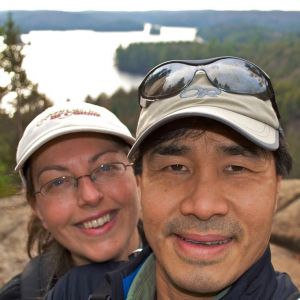 Your hosts,
Jim & Jackie Leung