Meals to nourish the body and delight the palate
Cooking is a passion and a joy at Fern Glen Inn, as you´ll discover for yourself. Meals are prepared from scratch with the best, freshest ingredients available, locally sourced when possible. The style is classic comfort food, unpretentious but with some inspired touches.
Local Ingredients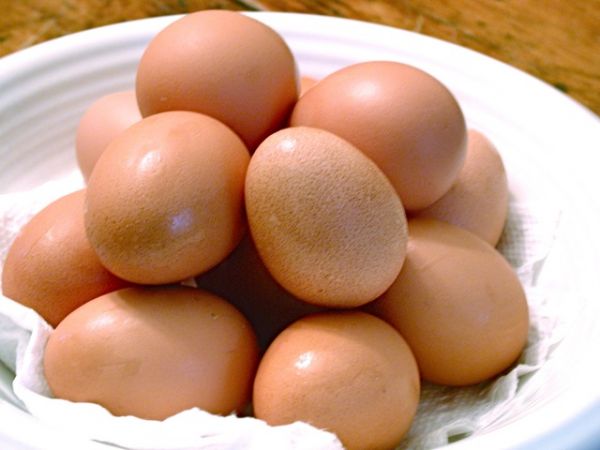 We proudly showcase local and regional ingredients as often as possible. In season we make use of wild raspberries, blueberries and blackberries from our property; as well as rhubarb, asparagus and herbs from our garden. Many of the breakfast meats we serve are made with locally raised pork. The maple syrup for your pancakes or waffles is tapped, boiled and bottled right here in the Almaguin Highlands.
Breakfast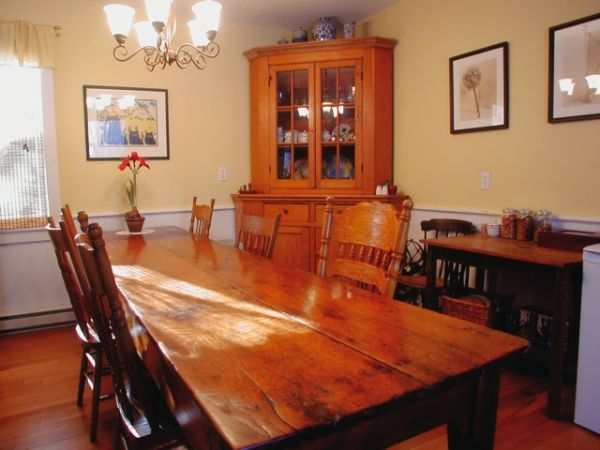 Guests gather around the antique harvest table every morning for a wholesome-yet-indulgent breakfast. You´ll start your day off with fresh fruit, home baked goods and a hot main course that may be savoury one day and sweet the next. Coffee is fresh-ground and bottomless; or choose from a selection of black and herbal teas.
Snacks and Other Meals
There are two mini-fridges for guests to share, so feel free to bring snacks and beverages. Packed Lunches, Chili Suppers, and Country Dinners may be available at the inn with advance notice.
Special Diets
We love to feed people good food they can eat! Let us know in advance of any dietary restrictions and we will do our best to meet your needs. Vegetarian, vegan, gluten-free, dairy-free, and low-fat recipes are in our repertoire for the fruit course and main course. We omit nuts from meals when we are made aware of allergies, however we do not have a nut-free kitchen.
---
Browse our blog for a selection of Jackie's favourite recipes.